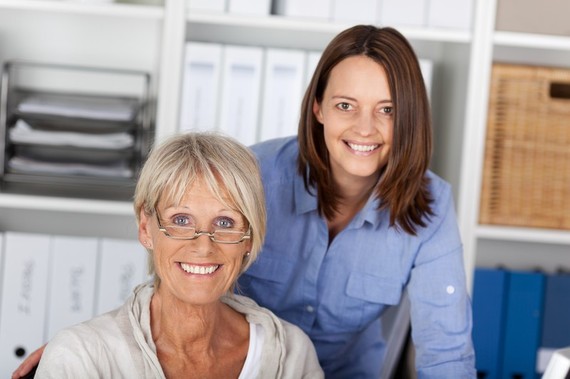 The reports and surveys are still coming in and they're telling us that in record numbers the millennial generation is staying at home with their parents. The latest number I heard was 32% of this generation are still at home. This hasn't been the case for around 100 years, but what's the problem?
Well, if you're parents who would love to have your children live with you forever, then there's no problem at all. If you had dreams of downsizing the empty nest, then it's not so great. It's not like it's the dream of the younger set either. They would probably for the most part want the freedom and privacy of their own digs.
So, what is causing this huge divergence from the historical younger generational "leaving the nest" trend? There are a number of factors:
• There is a lasting suspicion of past housing appreciation trends and a fear that they're gone for good. It's no longer the shining American Dream for many.
• Student loan debt is reducing this generation's ability to qualify for or pay off a mortgage.
• The economy and their job prospects are anemic and they aren't confident enough to take on a long term commitment.
• Social and moral trends are allowing them to put off marriage and a family indefinitely while still being "couples" not married.
• Some just love the fact that mom and dad are willing to take on the chores of home ownership and leave school, work and fun to their children.
This is interesting, but it's also pretty damaging if you think about home sales statistics. Its impact is in two areas that previously fueled a more normal market.
First Time Buyer Demand WAY Down
The graduating students and younger generation have been the fuel for entry level home purchases in the past. Home builders now are not constructing entry level homes at anywhere near previous levels, simply because there is little demand. There is little reason to believe that this trend is going to change soon.
Boomer Generation Isn't Selling or Buying
Those in the Baby Boomer generation who in the past would have been downsizing, selling one home and buying another, simply are not doing so now at anywhere near past levels. Some of them can't get their children to leave. Others are simply not thrilled with what's on the market and prices.
It's interesting that the current rising prices are a whole lot about lack of inventory and not so much about demand. So, when Boomers do not sell, the inventory is further depressed. Supply and demand takes over, as it always does, and prices rise when fewer homes are available to buyers.
Investors are Loving It
So, fewer homes for sale, prices rising, rental demand up, rents rising, so what's not to love? Sure, it's more challenging to find a really great deal, but rising rents help in that regard. Let's take the news with the knowledge that there is always opportunity in real estate investment, no matter how strange the market.
from
http://www.huffingtonpost.com/dean-graziosi/the-multi-generational-home-is-depressing-home-sales_b_10150138.html